Products
RR-1 Clone
Have you ever wanted a Cox RR-1? Have you been scared to buy one of these prized classic engines and fly them?
Fear no more!!!
These wonderful Cox RR-1 Clones are the next best thing to an original rare engine. These handcrafted engines feature:
Custom turned crankcase with correct number of ribs.

Custom turned 8cc reed valve stunt tank with correct number of ribs.

Electric blue anodized tank that matches original color.

Spinner

Wrench

Serial number card

Crystal box display case.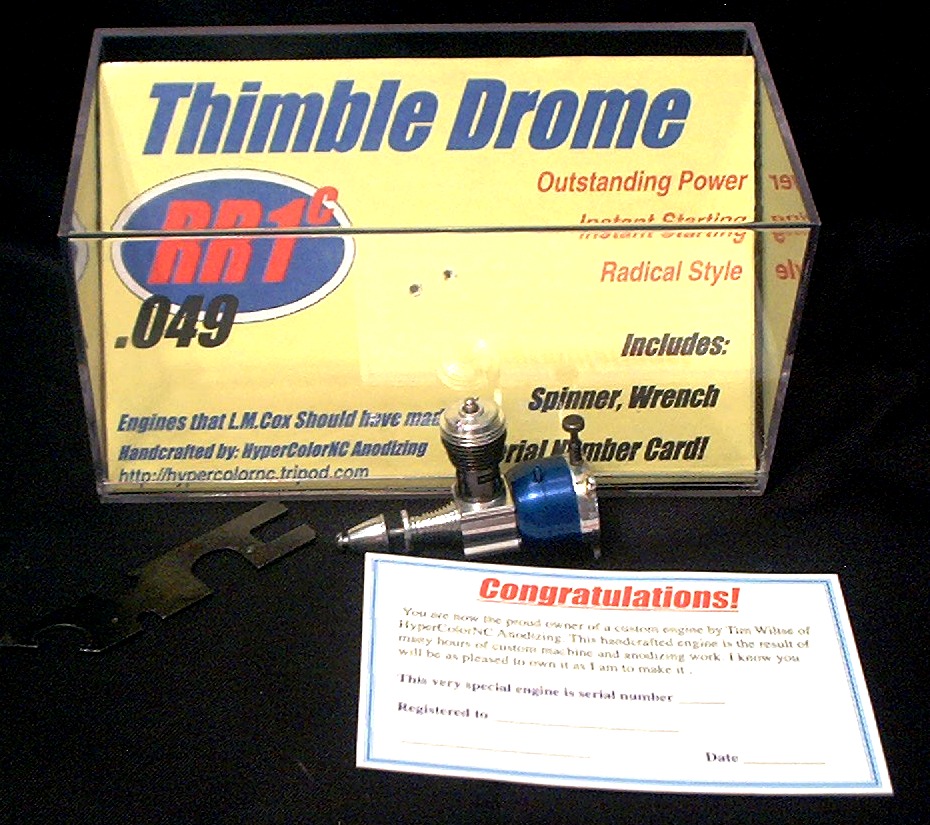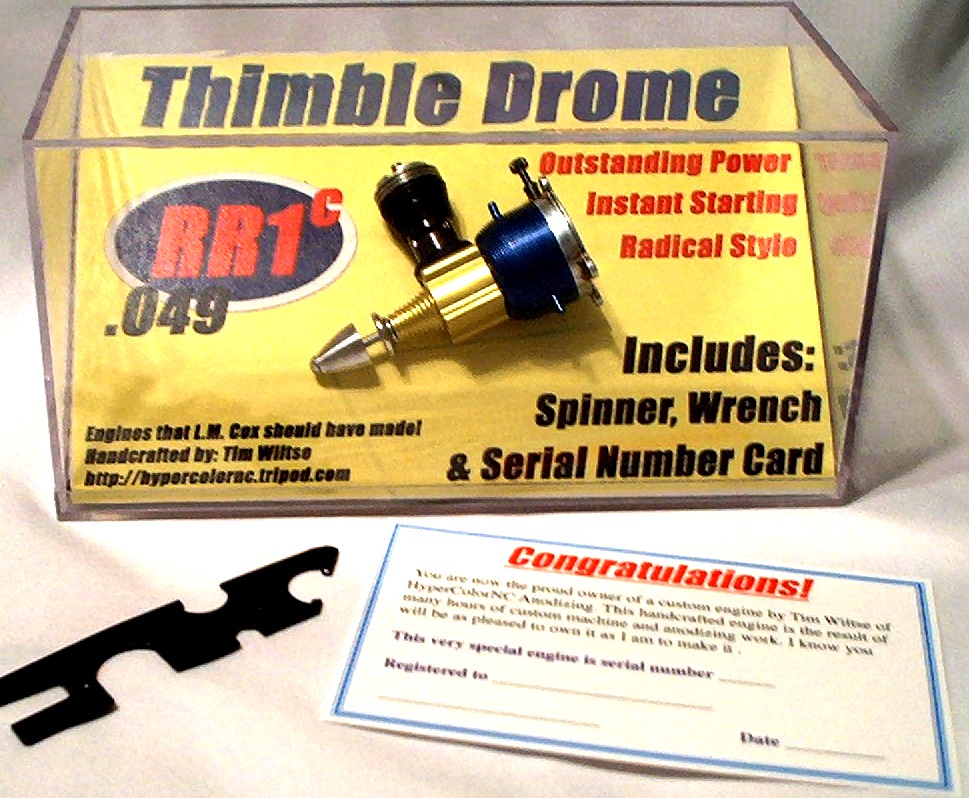 Custom Cox Scorpion .049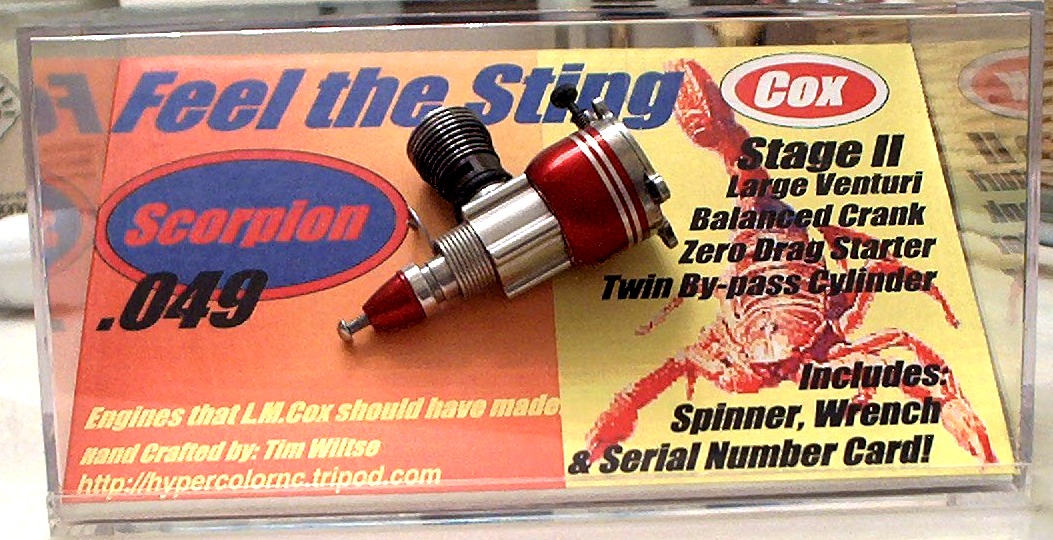 Custom Cox Witch Doctor